Top tips for building your business brand.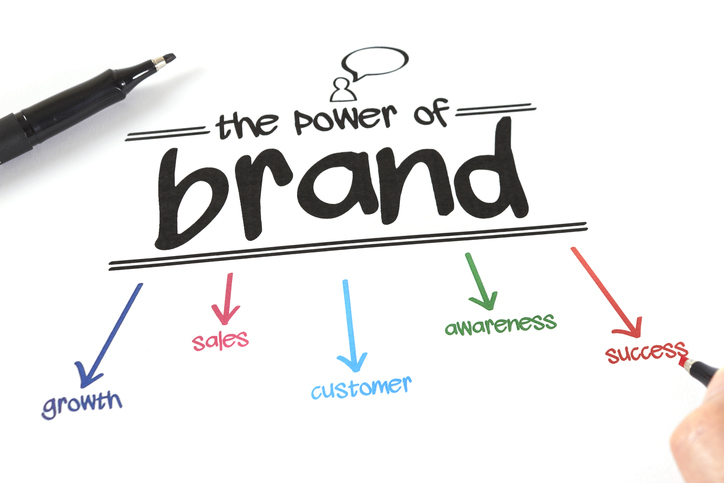 Most of you already know that hiring a van is only part of the game, it's also important to find ways of promoting yourself to potential customers.
That's why we thought that we'd put together a couple pointers for building your online brand, so that you can bring in new potential customers for your business, before impressing them in person with your own charm and skills. 
Leasing a van can get you to your customers, but building your online presence can also bring them to you!
Build a site (and freshen it up).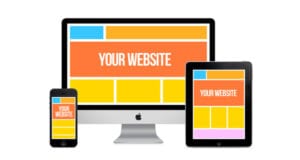 If you haven't already got a website then this is a great place to get started. There are a number of free website services which allow you to set up a simple website in a couple of hours. This can act as an online business card, and makes your business look legitimate. It's also a good way for people to see what you do, and how to get in touch.
Our devices have become so embedded into our daily lives that going anywhere without the comforting weight of your phone in your pocket can feel like going out without clothes on. The exact type of people that need your business are all online – it's where they shop, get their news, and for some people it's actually where they find people without clothes on (but that's a different story!).  The simple fact is that competitive pricing and word of mouth can only get you so far. Eventually you'll hit the ceiling of potential new customers and it's at that point when you need to build a website.
WordPress started life as a place for bloggers to publish articles, but in recent years it's morphed into a one-stop-shop for everything an SME or service sector company might need. Like Wix, WordPress has thousands of free template sites to choose from. All you need to do is type in your info and upload your company logo. No coding, no hassle. 
Social Media 
You're probably using it already, so why not start posting on it too? Instagram, Facebook or even Twitter are all great places to set up business pages and start posting. A good way to start is to get existing customers to sign up to your pages, and begin putting out a little bit of content. You might not have time to do this consistently, but why not start by just posting up a few pics of some jobs you've done and you're proud of? What better way to attract new customers then showing them the quality of your work? You could even put up some pics of your brand new van hire. 😉
If you're really looking to reach some extra people then you can also boost posts on Facebook. You can boost posts on facebook from as little as £5. This is a great way to get a feel for the kinds of posts that really connect with your customers. 
If you already have lots of happy customers, then you can also invite them to review you directly on Facebook, so that other interested people will be more attracted.
All of this doesn't have to be complicated or expensive, but can help you a lot with getting more exposure. If people start engaging with your posts on social media then they might also be interested in visiting your website too.
(Feel free to like our facebook page and send us some of your posts, we're always happy to share posts that help businesses and van owners to our community!)
Google My Business
This is a great tip simply because it's easy to do and makes a big difference. Go on Google My Business, make yourself an account, and fill in all your company's information (opening hours, address, website) then add photos and additional information so Google and potential visitors can get to know your business better. Google have also recently added a post feature which is completely free, allowing you to put 'Facebook style' messages on your home page at any time.
This takes you minutes to do, but already a potential customer starts to get a feel for what you do, who you are, and why you're the best person for the job.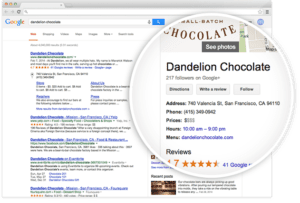 Reviews
Reviews have become increasingly important in the sales funnel of online purchases. Conversions are higher and reviews builds trust and authority to your business. Make sure your customers are reviewing you both on Facebook and Google. As your business grows, you could join TrustPilot, since they are a trusted platform for businesses and customers.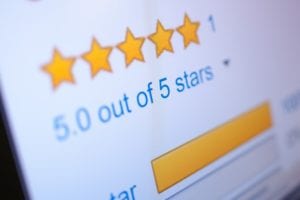 Facebook Ads
Facebook has billions of users who are eager to consume content, share, like and comment on things. Business's have caught on to this are currently investing heavily in Facebook to build a band of followers, promote their new products and build SEO links to their website, which in turn boosts their position on Google.
With Facebook's clever targeting, you can find potential customers on their database and showcase your ads to them. If done right, this can be a cost-effective way of advertising and can build up a potential list of clients down the line.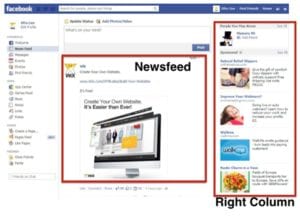 Written Content
There is only so many promotional ads you can do on Facebook before your new audience will get tired of you. Keep it interesting by adding some written content around your company and the trade you work in. So if you're a electrician, you could produce an article showing 'The Top 5 lighting designs' to showcase to potential customers. They'll click on your post, visit your website, and get to know your brand.
This all feeds into the SEO work you would have been doing on your website, so it's important to keep this up. If your website doesn't have a blog, get one built, you'll definitely thank us later.
Want to know more?
We hope that this has been useful for people interested in getting noticed online. If you'd like to know anything else, or want to ask a few questions about any of these points then let us know on our Facebook!
We provide a number of Rent-2-Buy Vans, including the Ford Transit Custom Rent-2-Buy, the Renault Trafic Sport Rent-2-Buy and the Peugeot Expert Standard Professional Rent-2-Buy.
If you aren't quite ready for this yet, we're always here to chat about your business needs and what you currently need to make it a success. Just reach out to us on Facebook!
#YourSuccessDrivesUs