Introducing The New Ford Transit Custom Limited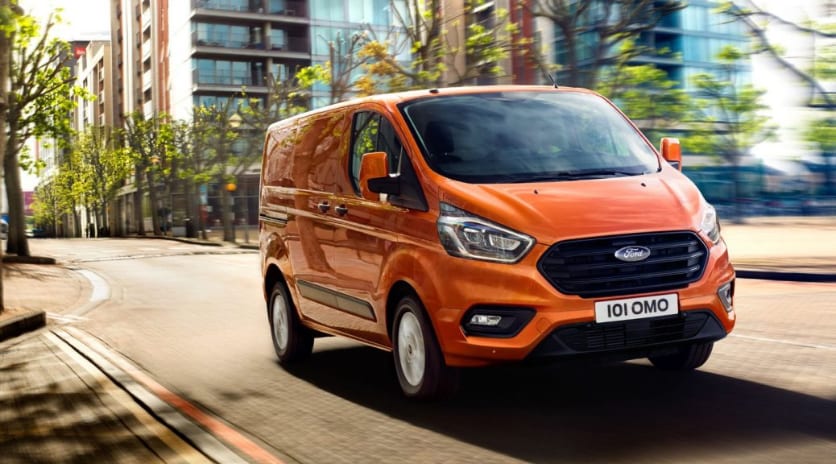 The UK's best selling van is back with a new makeover. The new Ford Transit Custom Limited is available to own from March 2018 and we've taken a closer look at this much loved van.
The Exterior
The most obvious change when you first lock eyes with the van is the new grill and headlights.  The redesign grill grabs your attention with it's high-mounted 'trapezoid grille'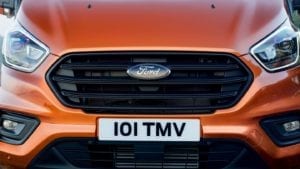 The new HID headlights have been modernised, giving off a contemporary feel. There's also LED daytime running lights.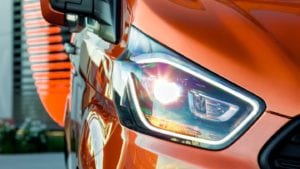 The wheels have been redesigned as well as the side load door tack and track cover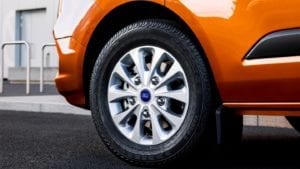 The Interior
This is the the real changes have taken place, with a complete redesign of the interior including new seats, driver ergonomics and dashboard. The first thing you'll notice (and love) is the I-pad style 8″ colour touch screen.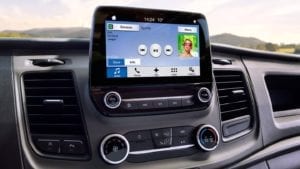 There is also a wide array of smart technological features to help drivers. Features such as the Intelligent Speed Assist* uses the Traffic Sign Recognition camera to first detect the current speed limit (when activated). The system then adjusts your maximum speed setting to keep you inside that limit.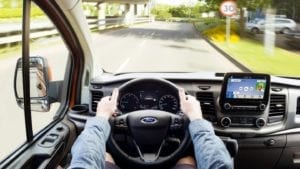 New features such as Cross Traffic Alert warns you when you reserve out of a space with limited availability and it detects oncoming traffic.  You can also say goodbye to blind sports with the new Blind Spot Information System (BLIS). This warns you if it detects vehicles hidden in your blind spot.  Cruise Control has also taken the pain out of driving whereby you can set your desired speed and maintain a pre-set distance from the vehicle in front.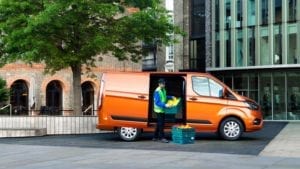 Need space? You'll have plenty. The new Ford Transit Custom comes with an excellent loadspace. It can carry standard 8' x 4' boards flat on the floor, three euro pallets. The new van can hold six cubic metres of loadspace with a bulkhead fitted.  The long wheelbase (L2) offers even more, with 6.8 cubic metres.  It's now also got the widest side load door opening of any vehicle of its type and the sliding doors have a new checking mechanism which holds them securely open for loading.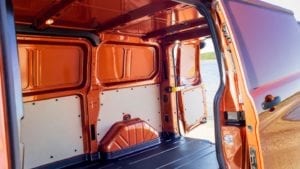 So what do we think about the new Ford Transit Custom Limited? We're really looking forward to giving them to our new customers on our Rent-2-Buy scheme. Only a £500 down payment to start and no balloon payment at the end! We delivery around the UK for free and we can help even if you've got bad credit. Learn more by clicking here